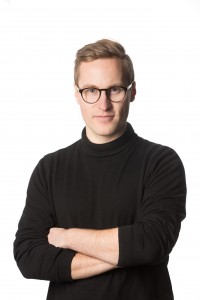 Head of SEO and Owned Media in GroupM Connect Denmark, Nikolaj Mogensen is working with some of the largest international brands to create organic visibility. Since 2008 Nikolaj Mogensen has been working with SEO and from the beginning, he has been largely fascinated by the many facets of SEO.
Using tools to visualize knowledge about markets has always been a cornerstone in his approach when showing and drawing SEO for decision makers.
Since 2010 Nikolaj Mogensen has been a large part of the Danish SEO community with numerous blog posts, guides, and keynotes in Denmark
How Excel can supercharge your SEO Audit
Utilize the strength of Excel for your SEO Audit – in this session you will learn how to show and communicate issues and actionpoints by creating combined data and visualizations for your SEO Audit.
Communicating SEO issues in your audit for both marketing professionals, decision-makers, and developers is an important task in your SEO Audit. Visualizations are key for this task and here Excel is an underestimated tool.
There are hundreds of tools in the market but in this session, you will learn how to use Excel to put it all together and create branded visualizations for your SEO audit. Collect and put together data in excel from tools like Screaming Frog SEO Spider, Ahrefs, Siteliner, Ranking tools, and many others and see how this can be used to create powerful visualizations.
Excel can be a difficult tool to master but it has great potential when performing SEO audits. You will learn how to use Vlookup function to combine data, Grouping for managing large datasets, Conditional Formating for powerful visualizations, Pivot Tables to create beautiful and compelling graphs in Excel.
After the session, you will receive an Excel template you can use Excel to supercharge your next SEO Audit with what you have learned.
Use Excel to create powerful visualizations of keyword data
The time of looking at single keywords are over. Instead you need to look at clusters and categories to utilize knowledge about your market and its consumers. In this session you will learn how to use excel for visualization of your keyword data.
Communicating knowledge from keyword research to both marketing professionals, decision makers and developers is difficult. But using the right graphs in excel can help you get everybody to understand and drive the right decisions.
You will learn how to use tagging to create clusters of keywords in your dataset in Excel. Clusters that help you create knowledge about word combinations, long tail, purchase funnel, and much more in a visually compelling and powerful way.
You will also learn how to combine ranking data to uncover clusters of keywords with big potential and how to show it in a beautiful way. Use bubble diagrams to combine three variables to create three dimensional visualizations.
After the session you will receive an Excel template you can for your keyword research with visualizations and graphs.